We've just published a new Outcast Angels short story, Then Again: An Outcast Angels Fantasy & Science Fiction Tale, on Amazon.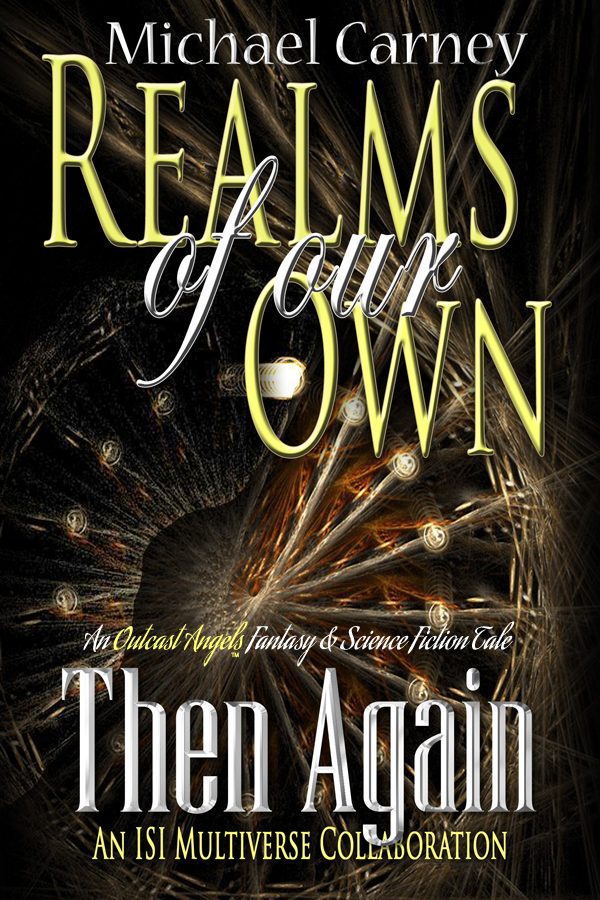 Here's a quick introduction to the THEN AGAIN story:
It's the last few minutes of Millennium Eve, December 31 1999, but while everyone else is celebrating, Outcast Angel Jesse and a ragtag bunch of genetically-modified trainees are desperately trying to prevent the assassination of a prominent Russian politician.
The crowd is counting down the last few seconds till the new millennium — and then suddenly everything changes. Time just jumped backwards. What just happened, will it happen again and is there anything that Jesse and his team can do to prevent the assassination?
THEN AGAIN is one of a number of collaborative stories published under the REALMS OF OUR OWN banner by the Iron Sharpening Iron Christian author collective. Realms Of Our Own is a new model in Science-Fiction anthologies, inviting each author to contribute a single character to be shared by all, reinvented by each contributor for use in a completely different universe. Ten authors, ten universes, ten core characters, one collaborative effort.
THEN AGAIN features characters and concepts from Michael Carney's Outcast Angels series, along with other characters created by the Iron Sharpening Iron Collective.
Click here to check out THEN AGAIN, available on Amazon for just 99 cents.
sign up for your Free outcast angels ebook!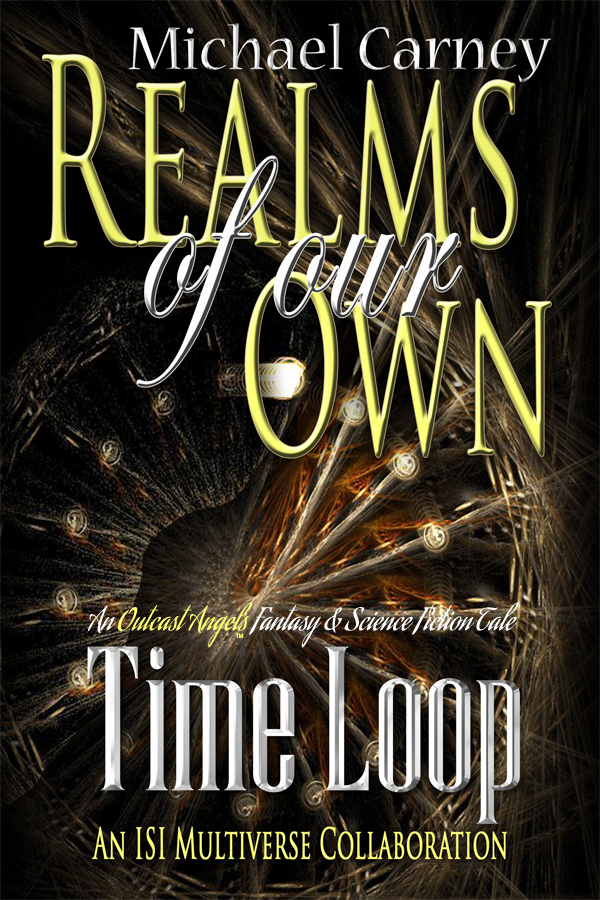 Sign up for our newsletter and grab this free story, TIME LOOP: It's the last few minutes of Millennium Eve 1999 and Outcast Angel Jesse and a ragtag bunch of genetically-enhanced trainees are desperately trying to save a Russian politician from an unknown assassin. [Please note: we use MailChimp, who will ask you to confirm your email address before sending you your free copy of TIME LOOP]