Do You Love Epic Fantasy Tales of Angels and Demons, Laced With A Hint of Alchemy? Then Check Out ACADEMY OF SECRETS!


This Fast-Paced Historical Fantasy Tale Will Keep You Reading "Just One More Page" … 

It's the year 1610. The world is in grave danger if a long-missing artefact falls into the hands of the Academy of Secrets, a group whose members have gained unnatural powers through alchemy. And Chrymos, a young woman snatched from the streets of Naples, may hold the key. 

The OUTCAST ANGELS, a ragtag group of former angels exiled from Heaven at the time of the Great Rebellion, are desperately trying to stop the Academy. But they face an uphill battle against alchemy-enhanced humans who can become invisible, cast illusions and create storms and tornadoes. 
Will the Academy recover the missing artefact? What part will Chrymos play? And will the prophecies of the demon Nekhbet — that the artefact's recovery will trigger the Lost War — come true? Find out in this fast-paced historical fantasy set in Renaissance Italy. 

ACADEMY OF SECRETS is the first novel in the LOST WAR cycle, part of the OUTCAST ANGELS series by MICHAEL CARNEY.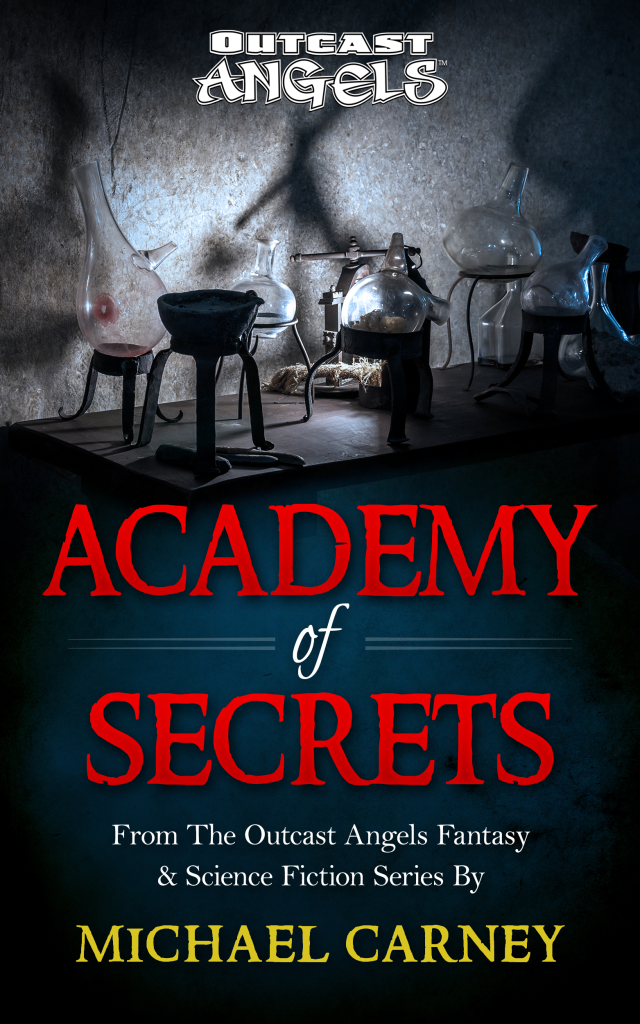 ACADEMY OF SECRETS will be released for the Amazon Kindle on 29 February and is now available for pre-order at http://academyofsecrets.com

# # # 

Here's what readers had to say about the first OUTCAST ANGELS story, "TIME LOOP: An Outcast Angels Fantasy & Science Fiction Tale (Realms Of Our Own)" (originally published as THEN AGAIN):
If you like a well written and fast paced story that keeps you riveted to the end, "Realms of Our Own: TIME LOOP" is the perfect starting point. I highly recommend it. (Chikpmcgee)

 

It really is a remarkable short story … I am Going to GO NUTS WAITING FOR THE NEXT BOOK !!! (T.Vogt 'Kindle Addict')

 

Specials ops meets the angelic meets time travel! Three of my favourite genres. Mix them together and you have one cohesive, fast paced thriller! (Peter Younghusband)

 

Best of the bunch so far. Truly superb storytelling … This is just a great story, well told (David G. Johnson)

Filled with magic, angels, demons, and assassins, the author manages to provide enough life and excitement in this short story to interest me in reading more. (E. VanZwoll)

 
sign up for your Free outcast angels ebook!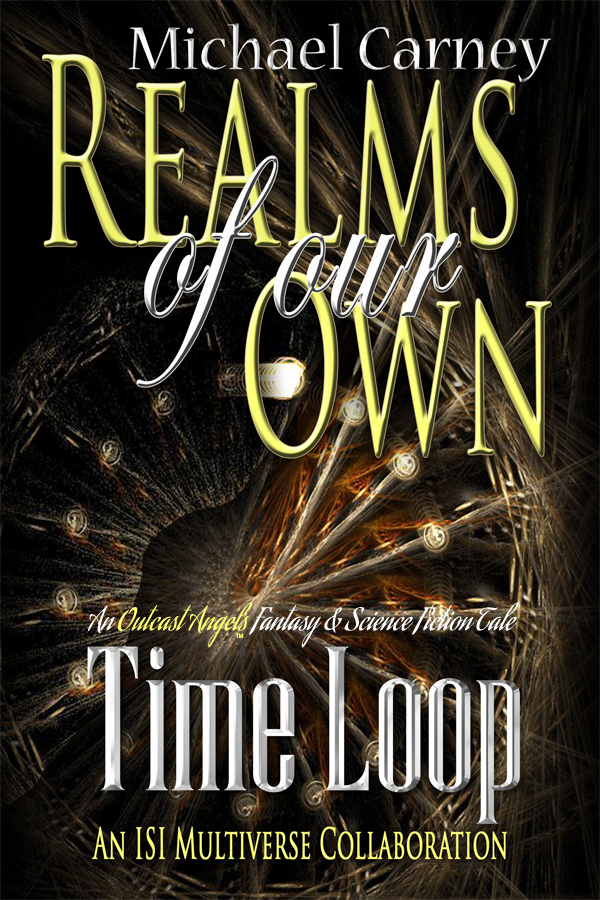 Sign up for our newsletter and grab this free story, TIME LOOP: It's the last few minutes of Millennium Eve 1999 and Outcast Angel Jesse and a ragtag bunch of genetically-enhanced trainees are desperately trying to save a Russian politician from an unknown assassin. [Please note: we use MailChimp, who will ask you to confirm your email address before sending you your free copy of TIME LOOP]